JJW Hotels takes over management of Dona Filipa & San Lorenzo Golf Resort
November 25th, 2008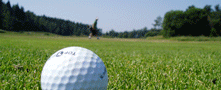 Dear Guest,
Like many of you, I have made The Algarve a place that I visit regularly and the Hotel Dona Filipa has been my first choice since I first stayed in the hotel more than 10 years ago. I have always been highly impressed with the quality of personal service that the hotel's staff provides and consider them to be the most valued asset to the property.
JJW Hotels & Resorts is proud to announce that as of 25th November 2008, the group is operating Hotel Dona Filipa and San Lorenzo Golf Course along with its other hotels in Portugal, Austria, UK, France, and the Middle East.
Throughout all my hotels, I constantly strive to improve the properties through refurbishment and development and you can expect to hear some exciting announcements in 2009. Plans are already under way for the refurbishment of Dona Filipa to bring the property back to the high standards it deserves, whilst still maintaining the essence of the character of the hotel that we have all become so familiar with.
In the mean time, apart from the new branding, we hope you will observe minimal changes within the daily running of the hotel and golf course. Indeed, it will be the same staff that will be greeting you on arrival, serving you in the restaurants and cleaning your rooms. Some of those staff, I know, have been as loyal to the hotel as you have and many have worked here for more than 20 years, some even up to 40 years!
Our other properties in the Algarve include the exclusive Pinheiros Altos Golf & Leisure Resort which features a 27-hole golf course and is located on the edge of the picturesque Ria Formosa National Park. Due to open in November 2009 is the Royal Algarve Hotel, which graces the highest point of Pinheiros Altos with views over the golf course and Ludo Valley. Also in our portfolio is the 4-star Amarante Formosa Park apart-hotel.
I look forward to informing you of further news in the near future. In the mean time, it is with pleasure that I wish you a warm welcome to the Hotel Dona Filipa from myself, and on behalf of the hotel staff.
Sincerely,
MBI Al Jaber
Chairman & CEO, JJW Hotels & Resorts